20/21 Vision: Oakmont Capital Services Reminisces
2021 was (another) year of adapting to change, but our team at Oakmont Capital Services (OCS) made the most of ebbing and flowing. We're proud to report that in 2021, we continued to hold true to our mission for customers – We Make It Possible – providing equipment financing for small businesses while partnering with vendors and manufacturers across the country. With the determination, flexibility, and optimism of our teams of finance professionals in both West Chester, PA, and Albany, MN, we surpassed our highest expectations.
Looking back through the review mirror, we have much to be proud of at OCS!
Growing From Within
In 2021, Oakmont Capital Services promoted two key members of its documentation & funding departments.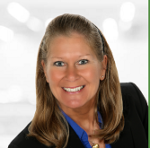 Tracey Elfering, CLFP, a 21-year equipment financing industry veteran, was promoted to Documentation & Titling Manager.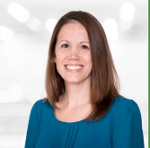 Jen Foulds, CLFP, has worked with OCS for over 10 years and was promoted to Funding Manager.
Megan Zoba, Vice President of Funding & Docs at OCS, had this to say about the two:
"I've had the pleasure of working with Jen and Tracey for many years, and they've always been focused on improving our process, serving customers and partners, plus taking on various leadership duties in their individual roles."
A Change of Scenery
In December, OCS relocated its West Chester Office to better accommodate our growing organization. The new office encompasses 4,300 square feet and welcomes visitors with a reception area, followed by several workstations for our traveling business development officers, as well as cubicles for team members from the Funding, Accounting, HR, and Marketing Departments.
Key Deals & Partnerships
2021 marked the beginning of several new relationships for Oakmont, as well as the growth of our connections with existing clients.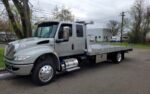 One of these new relationships was with a small business owner, Juan Tollens of LT Auto Repair & Sales LLC. In April of 2021, Oakmont's financing professional, Lou Frignito, assisted Mr. Tollens with the purchase of a box truck for his family-owned business.
"If we didn't finance with Oakmont, we'd be spending more on repairs than on working equipment," said Tollens. Tollens considers his partnership with OCS a major asset to his company. Discover more about LT Auto Repair & Sales LLC and our partnership with them here.
*
Repeat customer Tim DeWitt of DeWitt Transportation, LLC sought to continue the expansion of his fleet of vehicles. Having worked with Oakmont a few times within the past two years, he reached out to us again to help him secure financing.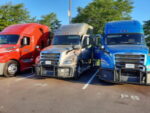 How was his experience? He recalls what it was like working with finance professional, Jayme Gerads, CLFP, for a third time, with whom he has collaborated since 2019: "Jayme of Oakmont was able to find lenders for us to get us over the ten-truck hurdle that is often so hard for small fleets to surpass."
For more details about this partnership, check out this post on DeWitt Transportation.
*
Not every business develops in the same way. Take M&M Trees LLC, which has been in business for over 16 years. Curtis Nikitas, who originally worked for M&M as a college student, rose through the ranks over the years and now is the sole owner.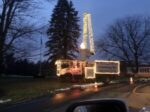 Nikitas has noted that working with a commercial lender like Oakmont, and specifically a seasoned finance professional like our very own D.J. Jackson has opened doors for his company. "D.J. had faith in me and helped me find the right truck. He made everything easy…when we needed to add a bucket truck, I didn't even shop around. I knew who to call to secure equipment financing."
To learn more about Nikitas' experience working with D.J. Jackson and the entire Oakmont team, peruse this article.
New Hires
To better serve our ever-growing number of customers and partners, Oakmont Capital Services grew as an organization, welcoming the following team members in our PA and MN offices: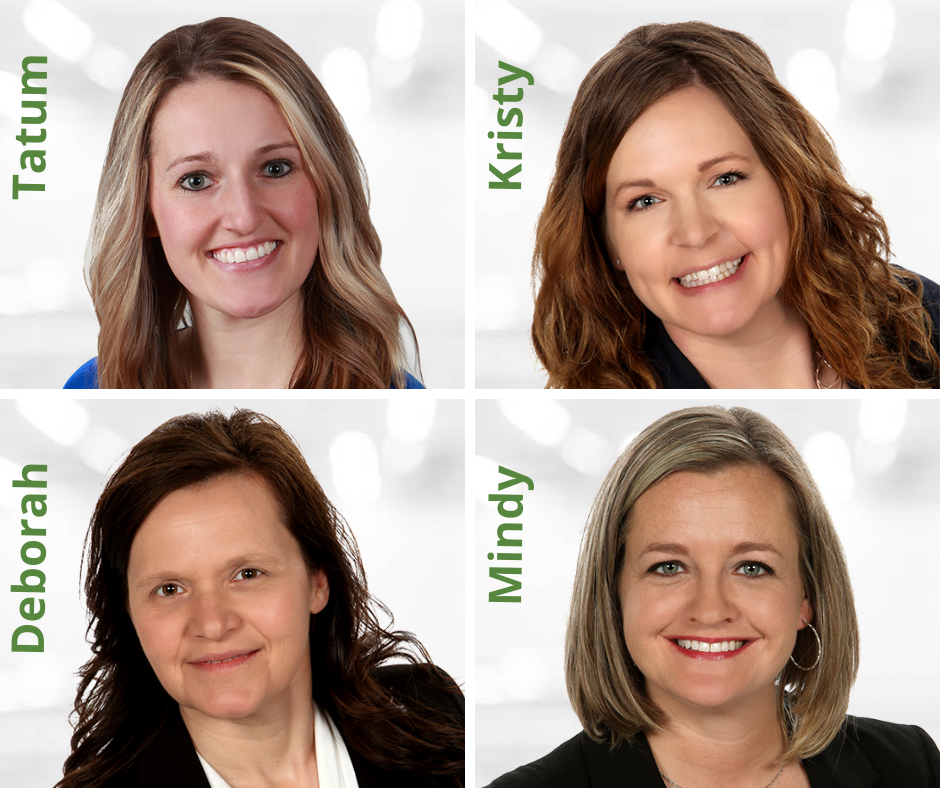 Tatum Noreen, CLFP, joined OCS as a Client Account Manager. Tatum began her career as a credit analyst and transitioned into client relations soon after.
Kristy Doll joined Oakmont Capital Services as a Documentation Specialist and was promoted to Client Account Manager six months later. She has previous experience as an accounting assistant and an Operations Compliance Coordinator.
Deborah Reber, Insurance Specialist, has worked in the equipment finance industry for over 10 years. At Oakmont Capital Services, Reber handles various duties, including interacting directly with customers to confirm insurance standing.
Mindy Lund, CLFP, joined us as a Business Development Officer, where she builds strong relationships with equipment vendors, manufacturers, and end-users in various industries, including optical.
William 'Bill' Schmidt, MBA, is OCS's Director of IT. Schmidt leads the company's efforts to innovate systems, stay connected via the Microsoft suite of services, and thwart hacking/cyber-attacks.
Rachel Hoffman is the company's newest Operations Specialist to join our West Chester, PA office, bringing organizational skills and a positive attitude to the team.
Sara Birr, Documentation Specialist, will be focusing on creating and sending out documents to customers, providing excellent service and mitigating lags.
Alyson Och, Credit Analyst, began her career in finance in 2018, and is excited about her role with OCS where she'll assist the team in reviewing credit applications.
Maria Trettel, Credit Analyst, started working in the banking industry as a teller in 2015 and at Oakmont, assists the team of analysts reviewing applications and keeping the pipeline running smoothly.
Jodie Schimek, Credit Analyst, has an extensive background in credit, finance, and accounting and along with her colleagues, contributes to keeping our turnaround fast.
Tabitha Renneker, Business Development Officer, has been working in the financial industry since 2012, specializing in medical equipment financing for the past 6 years.
Kayla Harren, Operations Specialist, holds a degree in business management and has worked in the equipment finance sector since 2018. 
Jacki Thielen, CLFP, Sales Coordinator, began her career in client relations, after which, she transitioned to sales.
Missy Koltes, CLFP, Broker Services Specialist, has been working in the equipment finance industry since 2009 and served as a broker supervisor before joining Oakmont. 


 

Onward & Up

2021 brought positive changes to OCS, including new office space, ten new team members, and additional partnerships with vendors and clients. Our growth has been unprecedented; however, we can't say it was unexpected – we set some pretty lofty goals and with our incredible team, we achieved (and surpassed) them!

Cheers to 2022 – the entire Oakmont Capital Services team is excited for what this new and exciting year will bring – together, we can make it possible!

Interested in working with OCS as your commercial loan provider or partnering with us on a custom program? Contact us today at 877-701-2391 or email us at ocs@oakmontfinance.com for more info.
Better Rates and Flexible Terms
Oakmont Capital shatters the big bank rates, making us the go-to funding source for a wide range of customers.
Over 20 Years of Experience
Work with our team of experts and grow your business. Speak with our Certified Lease & Finance Professionals today to learn more.
24 Hour Turnaround
Our streamlined application process delivers credit decisions within hours, not days, maximizing your time and experience.