Oakmont Capital Services is a heavy equipment financing company that has provided funding to growing businesses for over 22 years. Our team of finance professionals is happy to answer any questions – big or small. Contact us to finance used equipment or new equipment today – WE MAKE IT POSSIBLE!
Equipment Financing 101
At Oakmont Capital Services, we've been in business since 1998, so we know the ins and outs of the equipment financing process. But our team understands that there's a first time for everything, so our trusted advisors are here to guide you.
Let's start with the basics: Commercial financing allows businesses to acquire the equipment needed to grow while maintaining cash flow. Financing equipment is one of the most common reasons a small business owner might seek out a loan, which helps establish business credit.
Financing is used to buy heavy commercial equipment, titled vehicles, heavy machinery, and more. When applying for an equipment loan, several factors are weighed during the approval process, including the amount borrowed, interest rate, and term length (typically 60 months). The amount of money a business will be eligible to borrow depends on the type of equipment being purchased, whether it's new or used, and the borrower's credit history.
Equipment Financing For:
Delivery Vehicles
Titled Equipment
Construction Equipment
Tree Care & Landscaping Equipment
Street Sweeping & Property Maintenance Equipment
Equipment Financing with Oakmont Capital Services
As a heavy equipment financing company with over 22 years of industry experience, Oakmont Capital Services delivers streamlined funding via a virtual process to ensure that our customers receive an exceptional experience. Our dedicated, expert, knowledgeable team can finance used equipment and new equipment quickly and easily. To get started, complete our quick, one-page online credit application!
---
Contact an equipment financing company that's ready to help fuel business growth and finance used equipment or new equipment – WE MAKE IT POSSIBLE!
Commercial Equipment Financing for New and Used Equipment: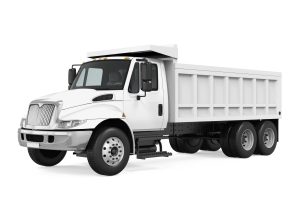 No Money Down
Virtual Financing via E-Docs and Remote Online Notary
Application-Only Up To $500,000
Delayed Payment Options
Municipal Funding Available
Terms Based on Credit Approval
Structured Terms for Troubled Credit
Contact a heavy equipment financing company that's ready to help fuel business growth and finance used equipment or new equipment – WE MAKE IT POSSIBLE!
SHOULD YOU FINANCE USED OR NEW EQUIPMENT?
In our opinion, absolutely! Not every business owner has the cash flow to purchase a piece of equipment outright, and that's where equipment financing comes into the equation. Some business owners choose financing to conserve cash flow for unexpected expenses that may arise, and others know the importance of building business credit.
By obtaining a loan via a heavy equipment financing company like Oakmont Capital Services, customers can:
Extend their capital with a monthly flat payment over 60 or more months
Assess delayed payment options to "buy now, pay later"
Refrain from purchasing equipment with cash, which puts a strain on liquid assets
Build business credit to secure a line of credit or additional loans in the future
At Oakmont Capital Services, we offer no money down and delayed payment options, making it easier for customers in certain industries to make payments when cash flow is steady.
Utilizing equipment financing for large ticket purchases allows businesses to quickly get the money needed to keep running and growing. With the virtual application process via electronic documents and a remote online notary offered by Oakmont Capital Services, our customers can quickly secure a loan. By getting approved for a loan, purchasing equipment, and adding assets to a business, an owner or partner can increase the chances of obtaining a loan or line of credit in the future. As a bonus, per Section 179 of the tax code, small businesses can write off equipment purchases each year, enabling tax incentives and improving cash flow.
Ready to finance equipment with advisers that have been helping businesses for over 22 years? Contact us today – WE MAKE IT POSSIBLE!
Competitive Rates and Flexible Terms
As a direct, independent lender, our rates are some of the most competitive in the industry, plus we know the business equipment financing process inside and out. We also offer flexible terms and delayed payment options because we get it.
We Make It Possible (Since 1998)
Work with a dedicated business equipment financing professional to fuel growth. Our trusted advisors have combined industry experience of over 250 years and want to make it possible for you!
Virtual Financing
Our team offers virtual options to help customers secure financing from anywhere, anytime. Using E-Docs for speedy processing and a secure, Remote Online Notary, we fast track funding.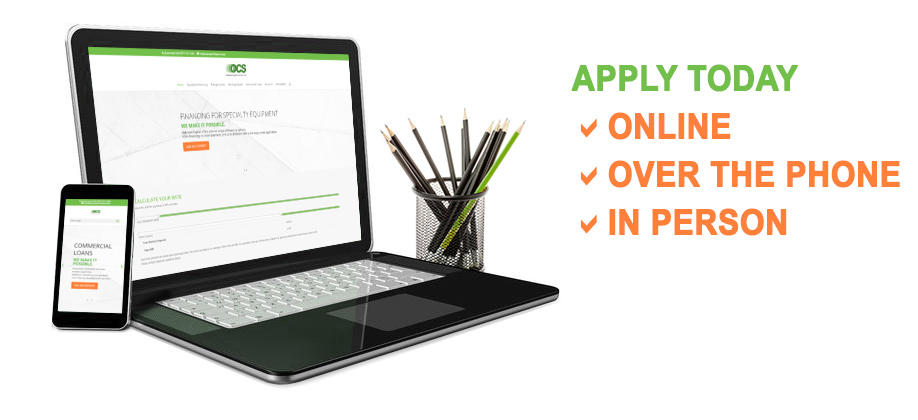 Oakmont Capital Services (Headquarters)
600 Willowbrook Lane, Suite 601
West Chester, PA 19382
Direct (610) 892 8670
Toll-Free (877) 701 2391
Fax (800) 843 2948
info@oakmontfinance.com
CFLL #60DBO 91777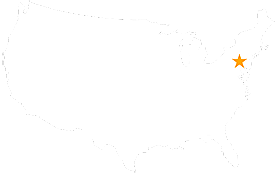 Oakmont Capital Services (Minnesota Offices)
1321 Shamrock Ln, Suite 1
Albany, MN 56307
Direct  (320) 844 8800
Toll-Free  (877) 701 2391
Fax  (800) 843 2948
info@oakmontfinance.com
CFLL #60DBO 93550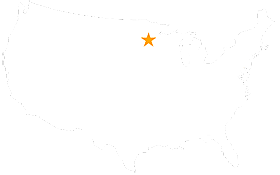 Questions?
Chat with us today!
Whether you're wondering about your rate options, term length, or types of collateral we finance, we're here to answer your questions.