Frequently Asked Questions About Financing
As financing professionals that have been in the business for over 20 years, we've been asked many questions along the way and are always glad to help educate our customers and vendor partners on the intricacies of financing. The information that follows is based on the most frequently asked questions about commercial equipment financing. If your question isn't answered here, please contact us at 877-701-2391 or email info@oakmontfinance.com.
Why should I consider Oakmont Capital Services?
We are here to help you get the equipment you need to grow your business. We are experts that specialize in equipment financing allowing you to keep your line of credit open at your local bank. By using Oakmont Capital Services as an additional financing source, you can maintain flexible financing options for your business.
Why not just finance with my bank?
Banks may appear to charge a lower interest rate, however, there are typically other stipulations required, such as enforcing collection rights to all your business and personal assets. There may be more restrictions and fewer protections than initially expected. Be sure to assess all options when searching for a financing solution that's right for your business.
Does Oakmont Capital finance all types of equipment across all 50 states?
Yes, we do! We can offer equipment financing in all 50 states for almost any type of business equipment. We do have several industries that we focus on but are considered a general equipment finance company.
How does equipment financing work?
Equipment financing is different than personal financing. Equipment financing is structured more like a lease than a simple interest loan. With an equipment finance loan, you'll encounter a stream of payments where the interest remains consistent from the beginning to the end of a contract — much like a lease — but your company owns the equipment.
What is the longest term I can go on a loan?
For equipment financing, we typically offer terms from 24-60 months and some special programs can offer terms up to 84 months. We also have programs that extend beyond 84 months on a small business loan. Additionally, Oakmont Capital Services offers seasonal, skip, and delayed payment options to help your business meet its financial needs.
How long can you finance used equipment?
One determining factor regarding how long you can finance used equipment depends on the equipment's age. For non-titled equipment, anything up to 7 years old is eligible for terms up to 60 months. Titled equipment 3 years and newer will usually qualify for 60-month terms.
As the equipment gets older, the term may get shorter. One variable is whether the equipment is in good condition and is considered good collateral. We examine terms on a case-by-case basis.
What types of collateral does Oakmont Capital finance?
We finance a wide variety of collateral falling under the category of business essential equipment. If you're not sure what constitutes business essential equipment, we encourage you to contact one of our Business Development Officers. As financing professionals, they can assist you with any questions and guide you to find the financing that best fits your needs.
Can I finance soft costs?
Absolutely! We'll finance soft costs such as delivery, installation, set up, training, sales tax, and even software.
How can financing help me stay ahead of the curve?
By leasing equipment, you're able to make purchases more often, staying on top of the latest technology advancements. In some finance agreements, you can even replace your equipment within the term of the lease.
How much can I borrow if I'm new in business?
We enjoy working with new businesses to help them get started on the right foot with the appropriate financing. We welcome the opportunity to discuss individual business plans to determine how much any one individual can borrow. Please contact one of our Business Development Officers to learn more.
Does Oakmont Capital file blanket liens?
For most of our programs we typically don't file a blanket lien; instead, we use only the equipment you are financing as collateral. This allows us to file a UCC or a lien on that specific equipment alone.
What is better, a lease or a loan?
Both leases and loans have unique benefits; one is sometimes better than the other depending on the circumstance. Leases are flexible and can be tailored to your business needs. In some instances, the monthly lease payment is considered an operating expense and creates a line item deduction against overall revenue. In other instances, the equipment is depreciated and written off over the useful life of the asset. Since every business is unique, we recommend consulting with a qualified accountant to determine which option is most beneficial for your businesses' specifics situation. Note: most of our customers choose an Equipment Finance Agreement (EFA) enabling the borrower to own the equipment at the end of the term, typically 60 months.
Is Oakmont Capital a direct lender or a broker?
Oakmont Capital Services is an independent finance source that offers direct funding and works with professional partners that enable us to approve unique or challenging credit applications. This flexibility enables us to fund a wider variety of transactions than traditional lenders.
How do you finance construction equipment?
The process with Oakmont Capital Services is simple! Once you identify the type of equipment you need and have chosen a dealer, applying for financing is as easy as completing a one-page application on our website and submitting it for processing.
How hard is it to get an equipment loan?
Every business is different, so we examine several factors when evaluating an equipment loan. Oakmont Capital Services looks at both personal and business credit scores. As an equipment financing company, we put more emphasis on your business credit and borrowing history, but we still like to understand your personal credit history. We take an average score between the two to help us arrive at the deal's terms and monthly payment. Then we present the information to you, discuss options, and answer any questions before moving forward.
How long will it take to prepare the finance documents?
At Oakmont Capital Services, we understand that time is of the essence when applying for a loan, so we ensure our financing process is fast, simple, and easy. We can typically provide a credit decision within a few hours and streamline the process with electronic documents, so funding can occur in as little as 24 hours.
How long does the financing process take?
With most transactions under $150,000, the pre-qualification process is completed within 2-3 hours. We will then issue the final documentation and when the equipment is delivered we'll be ready to pay the supplier. In most cases, we can offer same-day funding.
What is the average turnaround time?
Turnaround time is dependent on an individual's credit profile; however, we strive to provide a credit decision with a few hours and funding can occur in as little as 24 hours.
Does Oakmont Capital work with any of my competitors?
We offer financing in all 50 states, so there is a possibility we may work with a customer's competitor; however, we handle all transactions professionally and confidentially.
Does Oakmont Capital shop my credit application around to get the best rate?
We strive to offer you the best possible terms with monthly payments that you are comfortable with, period. We only pull your credit once during the entire process and your credit does not get shopped around. Our highly experienced credit team will review your credit and offer you the most competitive terms available.
What do I need to get started on an equipment purchase?
The first step is completing a one-page credit application. Oakmont Capital Services can issue approvals up to $500,000 in as little as 24 hours.
Is leasing equipment beneficial to my business?
It can be! Oakmont Capital Services can help you build and maintain business credit, with all reporting done against the business credit, allowing you to keep personal lines of credit separate. Financing conserves cash flow and credit lines in case of emergency or if unexpected expenses occur. It can also help to minimize risk by mitigating the uncertainty of investing in the capital assets your business needs until it achieves the desired return and meets other business objectives.
Who owns the leased equipment?
The lessor retains ownership of leased equipment unless the borrower chooses to purchase the equipment at the end of the lease term. In the case of an Equipment Finance Agreement (EFA), the borrower automatically becomes the owner at the end of the term. Before entering a lease, make sure you understand the terms of your lease and how they affect your lease-end options; some leases do not allow for the purchase of the equipment at the end of the term.
Are there any down payments required at the beginning of a lease?
Oakmont Capital Services can offer 100 percent financing with no down payment to many of our customers. Some loans do require 2 payments in advance or special payment scenarios depending on approval terms. Additionally, Oakmont Capital Services customers do incur standard documentation and installation fees, including lien searches, site inspections, UCC filings, and any other fees associated with the transaction. All fees are clearly disclosed in an easy to read invoice included in your document package.
When does a lease start?
Once the chosen equipment has been delivered and is operational, we'll speak with you to obtain a verbal authorization to pay the vendor and commence the lease.
What happens if the equipment is damaged en route?
Most vendors work with reputable shipping companies, and typically the shipping company has insurance for any damages in transit, but we highly recommend you speak with your vendor of choice regarding this topic prior to any funds being transferred.
How can financing help my business maintain cash flow?
Equipment financing can help to reduce upfront costs and improve your working capital position by freeing up cash that can be used for other areas of your business.
Why not simply pay cash for my equipment?
An asset earns profit only when it appreciates in value, such as real estate. Therefore, financing an equipment purchase frees up cash flow, builds capital, and gives the lessee more financial flexibility, especially since it won't appreciate.
What makes Oakmont Capital Services the right choice for me?
For over 20 years, we've been helping businesses secure commercial equipment financing quickly and easily in all 50 states. We offer a broad range of financing options, including 100 percent financing, no down payment, and up to $500,000 with a simple, online credit application. We offer flexible rates and a 24-hour turn around with seasonal, skip, and delayed payment options.
WE MAKE IT POSSIBLE.
As a direct, independent lender, Oakmont Capital Services offers low rates via virtual financing facilitated by a team of dedicated professionals. With us, equipment financing looks like this:
No Money Down
E-Docs + Remote Online Notary
Structured Terms for Troubled Credit
Delayed Payment Options
Terms Based on Credit Approval
Oakmont Capital Services (Headquarters)
600 Willowbrook Lane, Suite 601
West Chester, PA 19382
Direct (610) 892 8670
Toll-Free (877) 701 2391
Fax (800) 843 2948
info@oakmontfinance.com
CFLL #60DBO 91777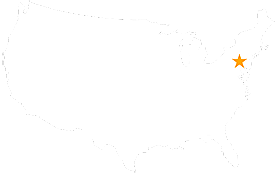 Oakmont Capital Services (Minnesota Offices)
1321 Shamrock Ln, Suite 1
Albany, MN 56307
Direct  (320) 844 8800
Toll-Free  (877) 701 2391
Fax  (800) 843 2948
info@oakmontfinance.com
CFLL #60DBO 93550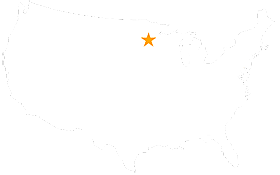 Questions?
Chat with us today!
Whether you're wondering about your rate options, term length, or types of collateral we finance, we're here to answer your questions.