Early Payoff: The Questions You Should Be Asking
Understanding the terms of Early Payoff could mean savings. We go over questions you should ask before signing that dotted line.
Understanding Early Payoff Terms Before Signing on The Dotted Line
We all get excited when we find the perfect "thing" to buy. Whether it's the latest tech gadget, fun gift or favorite snack, sometimes we lose ourselves in the adventure and let our emotions take over, regardless of the size (or investment) of the purchase. This same sense of euphoria can also occur when purchasing a new piece of equipment. Maybe you've been searching for the "right" used vehicle for months or suddenly find your dream machine at an auction – and now you're ready to buy using financing – and you're pumped!
Before you sign on the dotted line, though, do your future self a favor by truly understanding the many factors that impact the cost of financing your equipment… beyond the rate. One of the biggest components to grasp is the early payoff structure.
What Questions Should I Ask?
There are some questions you should ask prior to finalizing any financing agreement, especially as it relates to an early payoff. We'll walk through some of these questions – including which are more effective than others – in order to best prepare your small business for entering into a contract.
Semantics of "Early Payoff"
If a financing contract is set for a 60-month term, sometimes customers inquire about paying it off early. Attempting to better understand the terms of the contract upfront, customers often ask the question: "Is there a pre-payment penalty?" While this might seem savvy on the surface, the answer could be misleading.
The answer to this question could be "yes" or "no" depending on the terms of the contract; however, answering "no" doesn't necessarily mean you'll save money. Here's why: many equipment finance agreements stipulate that the customer is responsible for the full payoff (including interest) regardless of the payoff date, so there's never really any opportunity to save money.
Instead, the question we encourage you to ask is: "Will I save money if I pay off early?" By posing this question, you'll get a cut-and-dry "yes" or "no" answer. Most of the loans offered through Oakmont Capital Services pass along savings if you pay off a 60-month loan early. It's important to understand how this question is outlined in your equipment finance contract so there are no surprises a few months or years down the road when you attempt to pay off your purchase.
Other Forward-Thinking Questions
"Are there additional payments due at the end of the term?" If you do decide to pay a loan off early, it's good to know whether you'll incur any additional fees or extra payments at the end of the term, in order to close the loan. It's best to find out before finalizing the agreement in order to properly manage your expectations down the road.
"Are there conditions that must be met to get an early payoff?" The answer to this question has to do with how the contract is written. Some contracts have conditions that must be met for an early payoff to occur. Some contracts require that you've never made a late payment, some are contingent upon a credit review or only allow early payoffs if you're financing your next piece of equipment with the company. Be sure to read the fine print and ask questions when it comes to these "contingencies."
"How is the payoff calculated?" When asking this question of the lender, the answer should be very straightforward; if it's not, that's a red flag. One common structure used by Oakmont Capital Services is a 5-4-3-2-1 structure. In this example, if you want to pay off the principal on a loan in the first year, you'll wind up paying the full principal + 5%; in the second year, you'll pay the principal plus 4%; in the third year, the principal plus 3% and so on over the course of 5 years (or 60 months). Under this structure, if you do decide to make an early payoff, you don't pay the remaining interest based on where you are in the contract cycle (12 months vs. 24 months vs. 36 months, etc.), so you will save money overall.
Understand Your Contract Structure
Before committing to any financing agreement, make sure you understand the contract structure. As mentioned earlier, there are many factors that impact the cost of financing your equipment; if you don't understand something, ask!
The financing professionals at Oakmont Capital Services are happy to assist in breaking down the terms of our contracts prior to the exchange of signatures. Feel free to contact us at 877-701-2391 or info@oakmontfinance.com with any questions you have before purchasing the perfect piece of equipment for your business.
Better Rates and Flexible Terms
Oakmont Capital shatters the big bank rates, making us the go-to funding source for a wide range of customers.
Over 20 Years of Experience
Work with our team of experts and grow your business. Speak with our Certified Lease & Finance Professionals today to learn more.
24 Hour Turnaround
Our streamlined application process delivers credit decisions within hours, not days, maximizing your time and experience.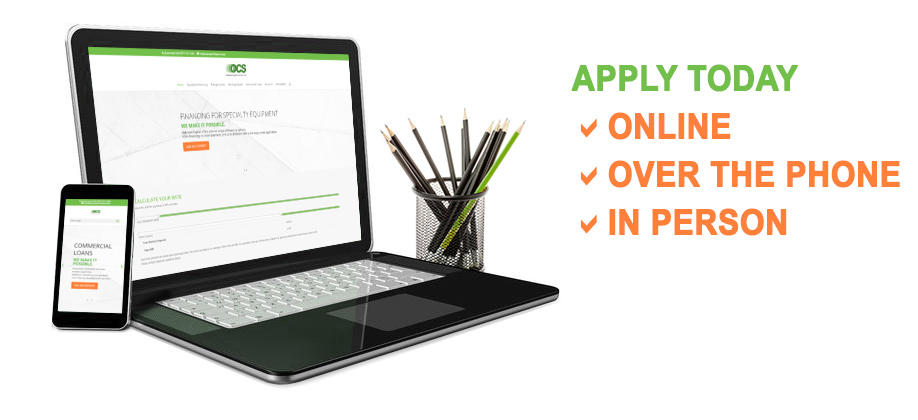 Oakmont Capital Services (Headquarters)
600 Willowbrook Lane, Suite 601
West Chester, PA 19382
Direct (610) 892 8670
Toll-Free (877) 701 2391
Fax (800) 843 2948
info@oakmontfinance.com
CFLL #60DBO 91777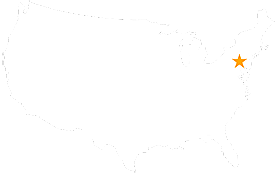 Oakmont Capital Services (Minnesota Offices)
1321 Shamrock Ln, Suite 1
Albany, MN 56307
Direct  (320) 844 8800
Toll-Free  (877) 701 2391
Fax  (800) 843 2948
info@oakmontfinance.com
CFLL #60DBO 93550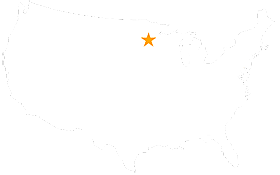 Questions?
Chat with us today!
Whether you're wondering about your rate options, term length, or types of collateral we finance, we're here to answer your questions.