Let Section 179 Benefit Your Business
Understand the tax breaks available to you before the end of the year.
Section 179 (part of the IRS tax code) was created to encourage small businesses to invest in growth by providing accelerated depreciation and tax deductions on qualifying business purchases. Two years ago, the IRS made significant changes that benefitted our customers, including an increased deduction limit and spending cap on equipment purchases. The maximum dollar amounts have increased again in 2020.
Here's a quick reminder of how Section 179 can benefit your business' bottom line: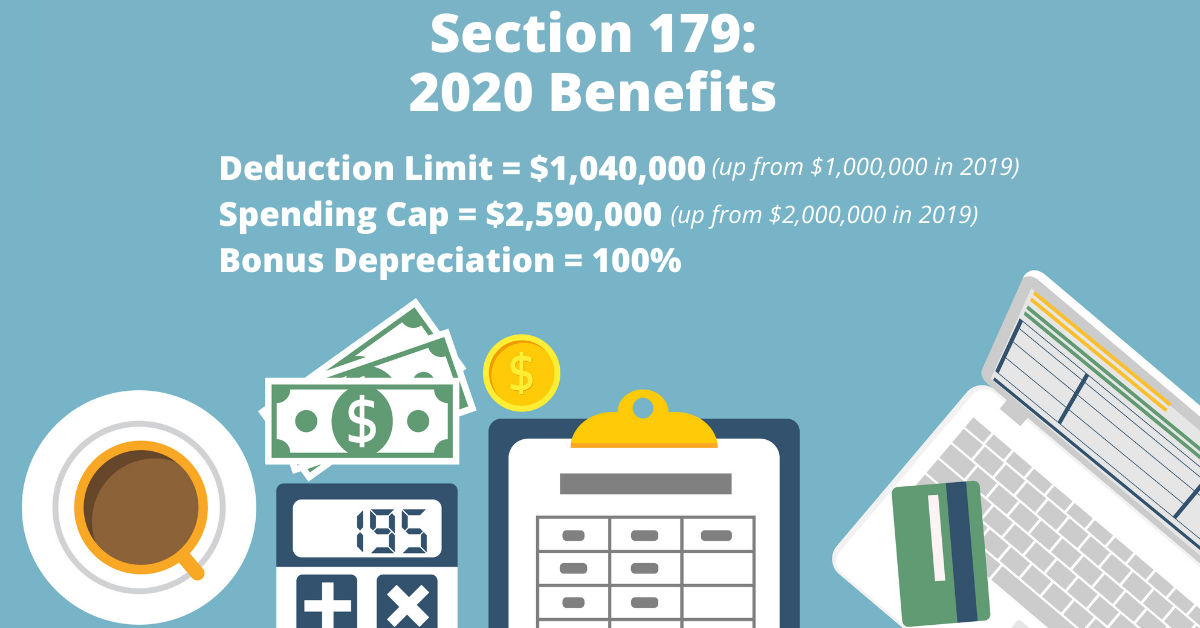 At Oakmont Capital Services, we want to make sure all small businesses take advantage of deducting the full purchase price of qualifying equipment purchased during the calendar year. Also, with the state of equipment availability — manufacturers experiencing low inventory — it may not be available last minute. It's important to prepare now for end-of-year purchases.
With this year's COVID-19 pandemic impacting the credit process, we're encouraging all customers to get pre-approved for equipment purchases made now through the end of the year. If you decide to buy (or lease) a piece of qualifying equipment, you may deduct the full purchase price from your gross income, allowing for more immediate tax savings and increased cash flow.
As an independent, direct lender, Oakmont Capital Services can offer customers*:
No Money Down
E-Docs + Remote Online Notary
Structured Terms for Troubled Credit
Standard Rate Financing
Delayed Payment Options
*Terms based on credit approval.
Don't wait. Contact a finance professional today at ocs@oakmontfinance.com or 877-701-2391 to get pre-approved for any end of year equipment purchases or with questions regarding Section 179.
Better Rates and Flexible Terms
Oakmont Capital shatters the big bank rates, making us the go-to funding source for a wide range of customers.
Over 20 Years of Experience
Work with our team of experts and grow your business. Speak with our Certified Lease & Finance Professionals today to learn more.
24 Hour Turnaround
Our streamlined application process delivers credit decisions within hours, not days, maximizing your time and experience.