WHAT IS WORKING CAPITAL AND HOW IT WORKS FOR YOU?
We sit down with Oakmont Capital's own Vice President Sales & Certified Lease and Finance Professional, Jim Peach to find out all about the perks of working capital.
"When our customers approach us about financing a piece of commercial equipment, we do our best to secure the money they need to help fuel business growth. But we also started asking, 'Is this equipment purchase part of a bigger project?' If the answer is 'yes,' we want to make sure small businesses don't miss out on any opportunities to grow. That's why Oakmont Capital Services now offers working capital."
– Jim Peach, CLFP
Vice President Sales at Oakmont Capital Services
What is working capital and how can it work for you?
To begin, working capital is defined as a company's available capital for daily operations at any given point in time; basically, the difference between a company's current assets and liabilities (working capital = current assets – current liabilities).
Having more assets than liabilities enables a business to operate effectively and cover any short-term debt. The amount of working capital a business has is a good measure of its liquidity, efficiency, and financial health. In fact, 56% of small businesses are applying for working capital so there's no shortage of need or doubt for its necessity in running a "liquid" business.
What's important to understand is there are many positive uses of working capital that can help expand a business…and as an owner, you don't have to wait until you're in a financial pinch to secure a loan. Working capital can be used for many (unexpected) business expenses, including the following scenarios:
Expanding or Remodeling Facilities: paint your warehouse, add some professional signage to your building or expand your capabilities with new plumbing.
Purchasing Inventory: obtain supplies needed beyond what was originally in the budget, even if the cost of a product (i.e. lumber) has increased exponentially.

Managing Seasonality:

use it if it's a milder winter than expected or a rainy summer and this affected your profit margins negatively.

Project or Gap Financing:

it comes in handy when scoring a job and needing to buy materials now, but not getting paid until later.

Marketing and Promotions:

advertise your business now to attract more customers and generate additional sales later.

Unexpected Expenses:

forgot to budget for something? Did gas prices increase? Need extra labor because someone unexpectedly quit, got hurt or let go?
Equipment Repairs: sometimes a piece of machinery quits in the middle of a job or an urgent repair needs to take place to complete an ongoing project…right now.
For all these scenarios and more, working capital might be a lifesaver. Because customers in the landscaping, construction, tree care, liquid and solid waste industries encounter these types of scenarios on a yearly basis, we're prepared to help lighten the load when it comes to cash flow and operating a business.
Better Rates and Flexible Terms
Oakmont Capital shatters the big bank rates, making us the go-to funding source for a wide range of customers.
Over 20 Years of Experience
Work with our team of experts and grow your business. Speak with our Certified Lease & Finance Professionals today to learn more.
24 Hour Turnaround
Our streamlined application process delivers credit decisions within hours, not days, maximizing your time and experience.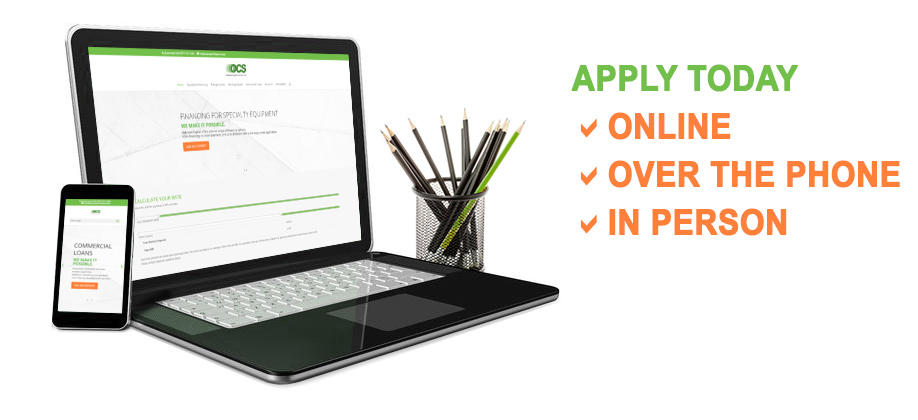 DOES WORKING CAPITAL FIT YOUR BUSINESS NEEDS?
Working capital is not the right fit for every customer and sometimes there's confusion around the definition. So, let's talk about what working capital is not.
Jim Peach, Vice President of Sales and Marketing with Oakmont Capital Services (OCS) and CLFP shared some insights about working capital. "It's not the same as a business line of credit where you can borrow up to a certain limit and pay interest only on the portion of the money that you borrow during a specific timeframe," said Peach. "The working capital structure is a bit different in that once a customer is approved, they get a chunk of money right away and payment is automatically debited from their bank account on a daily or weekly basis."
With that said, some customers like this structure, while others do not. "We just like to give our customers an option that might help them run their small business," added Peach. "We know it's not for everyone, but for some of our customers, it's a great fit!"
WHY DOES OAKMONT CAPITAL OFFERS WORKING CAPITAL TO CUSTOMERS?
For over 20 years, Oakmont Capital Services has worked with small businesses and knows the positive impact working capital can have for many of their customers.
"I've seen too many small businesses struggle financially at times due to unexpected expenses. Whether it's the loss of a big project, a sudden family illness or seasonality challenges, lack of cash flow sometimes becomes quite a burden," said Peach.
That's where working capital can act as a security blanket for a business. Before a business is "upside down" (more liabilities than assets), it's a good idea to monitor the balance sheet to see if introducing a working capital loan will help the business retain a positive short-term financial outlook.
SECURING WORKING CAPITAL AS A SMALL BUSINESS ISN'T ALWAYS EASY… BUT IT CAN BE.
Another challenge our experienced financing professionals have seen over the years is the amount of financing some small businesses need…versus the parameters a bank imposes upon the process.
"I've worked with many clients who are looking to obtain a working capital loan of $100,000 or less," said Peach. "Many of the big banks won't give them the time of day for that amount of money, but we can offer those customers a lifeline."
Peach added, "Sometimes that working capital loan is the difference between making payroll or not…and personally, it makes me feel good to know Oakmont Capital can be a part of helping business owners meet their short-term financial goals."
HOW WORKING CAPITAL WORKS AT OAKMONT CAPITAL
Partnering with small businesses for over 20 years, OCS has expanded services to include working capital, bringing customers short term financing (6 – 24 months) up to $250,000 that can be used for:
Expanding or Remodeling Facilities
Purchasing Inventory
Managing Seasonality
Project or Gap Financing
Marketing and Promotions
Unexpected Expenses
Equipment Repairs
How do you get started? Simply contact one of our financing professionals at 877-701-2391 or info@oakmontfinance.com and complete a simple, one-page online application. Fuel your business growth with a working capital loan and turn opportunities into reality!
Oakmont Capital Services (Headquarters)
600 Willowbrook Lane, Suite 601
West Chester, PA 19382
Direct (610) 892 8670
Toll-Free (877) 701 2391
Fax (800) 843 2948
info@oakmontfinance.com
CFLL #60DBO 91777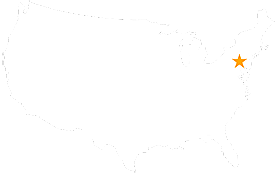 Oakmont Capital Services (Minnesota Offices)
1321 Shamrock Ln, Suite 1
Albany, MN 56307
Direct  (320) 844 8800
Toll-Free  (877) 701 2391
Fax  (800) 843 2948
info@oakmontfinance.com
CFLL #60DBO 93550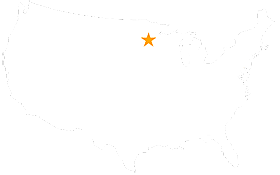 Questions?
Chat with us today!
Whether you're wondering about your rate options, term length, or types of collateral we finance, we're here to answer your questions.