Oakmont Capital Services Celebrates 25 Years
We Make It Possible…Together
West Chester, PA, January 2023
– Oakmont Capital Services (OCS) celebrates its 25th
anniversary this year! Established in 1998 as an equipment finance broker with Joe Leonard, CLFP, at the helm, the company's journey has been a winding road to success over the past two and a half decades. OCS has matured into a direct lender with offices in both West Chester, Pennsylvania, and Albany, Minnesota, and a staff of over sixty finance professionals. OCS's mission is to provide a direct and exceptional commercial equipment finance experience with a focus on building relationships.​
"When OCS first began, I served as an independent salesperson focused on originating equipment lease opportunities," said Leonard, President & CEO of OCS. "Working with Megan Zoba, OCS' now Vice President of Docs and Funding, for back-end support, we partnered on deals but maintained our separate companies. Thankfully, we both survived the 2009 recession and maintained good bank relationships."
In 2010, Leonard acquired a small equipment finance company and obtained funding from multiple bank and non-bank sources. Later that year, Leonard and Zoba partnered officially, and OCS continued its journey as an independent finance company. Leonard and Zoba slowly began adding sales and operational employees, with continued year-over-year growth and profitability through brokering every origination.
By 2013, OCS began to develop a path to growth, launching a robust front-end system, having annual financial statements reviewed, and obtaining a warehouse line of credit to allow increased revenue through sales of small portfolios. OCS invested in a front-end CRM system powered by Microsoft Dynamics and secured additional funding through Quaint Oak Bank.
Through 2017, OCS continued to expand year-over-year in both revenue and employees while diversifying funding sources. OCS began to hold select equipment loans and leases internally, plus perform all asset management and collection activities in-house.
In 2018, OCS opened a satellite office in Albany, Minnesota, hiring eleven experienced equipment finance professionals. The addition of the team in Minnesota brought added strength and leadership in many operational and sales areas, along with a fresh approach to enhancing efficiencies and technologies.
Over the next few years, OCS continued to broaden its personnel, improve operations and efficiencies, and advance technology solutions. In 2021, OCS and Quaint Oak Bank merged to form Oakmont Capital Holdings LLC (dba Oakmont Capital Services), with Leonard and Zoba adding OCS' Vice President and COO, Daryn Lecy, CLFP, to the partnership. OCS also overhauled its CRM to better serve customers and partners. In 2022, OCS added its 50th and then 60th employees and more than doubled its originations from the previous year.
Entering 2023, OCS is poised for expansion in terms of volume and headcount. "As OCS enjoys continued growth, we acknowledge that our employees are the most valuable assets of our company. We couldn't 'make it possible' without the A team we have in place," added Leonard.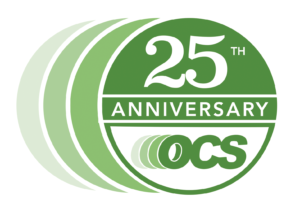 Better Rates and Flexible Terms
Oakmont Capital shatters the big bank rates, making us the go-to funding source for a wide range of customers.
Over 20 Years of Experience
Work with our team of experts and grow your business. Speak with our Certified Lease & Finance Professionals today to learn more.
24 Hour Turnaround
Our streamlined application process delivers credit decisions within hours, not days, maximizing your time and experience.