Section 179 Continues to Benefit Small Businesses in 2019
Here's a quick reminder of how Section 179 can benefit your bottom line!
When it comes to Section 179, part of the IRS tax code that was created to encourage small businesses to invest in growth by providing accelerated depreciation and tax deductions on qualifying business purchases, nothing differs from 2018 — which is good news! Last year, we saw significant changes to the tax code that benefitted our customers, and we want to make sure all small businesses take advantage of deducting the full purchase price of qualifying equipment purchased during the calendar year.
Here's a quick reminder of how Section 179 can benefit your bottom line:
Commercial equipment purchases up to $1 million qualify for the Section 179 deduction and any amount above $1 million up to the spending cap of $2.5 million qualifies for bonus depreciation.
Deduction Limit = $1,000,000 (one million dollars)
Spending Cap on Equipment Purchases = $2,500,000
Bonus Depreciation is 100%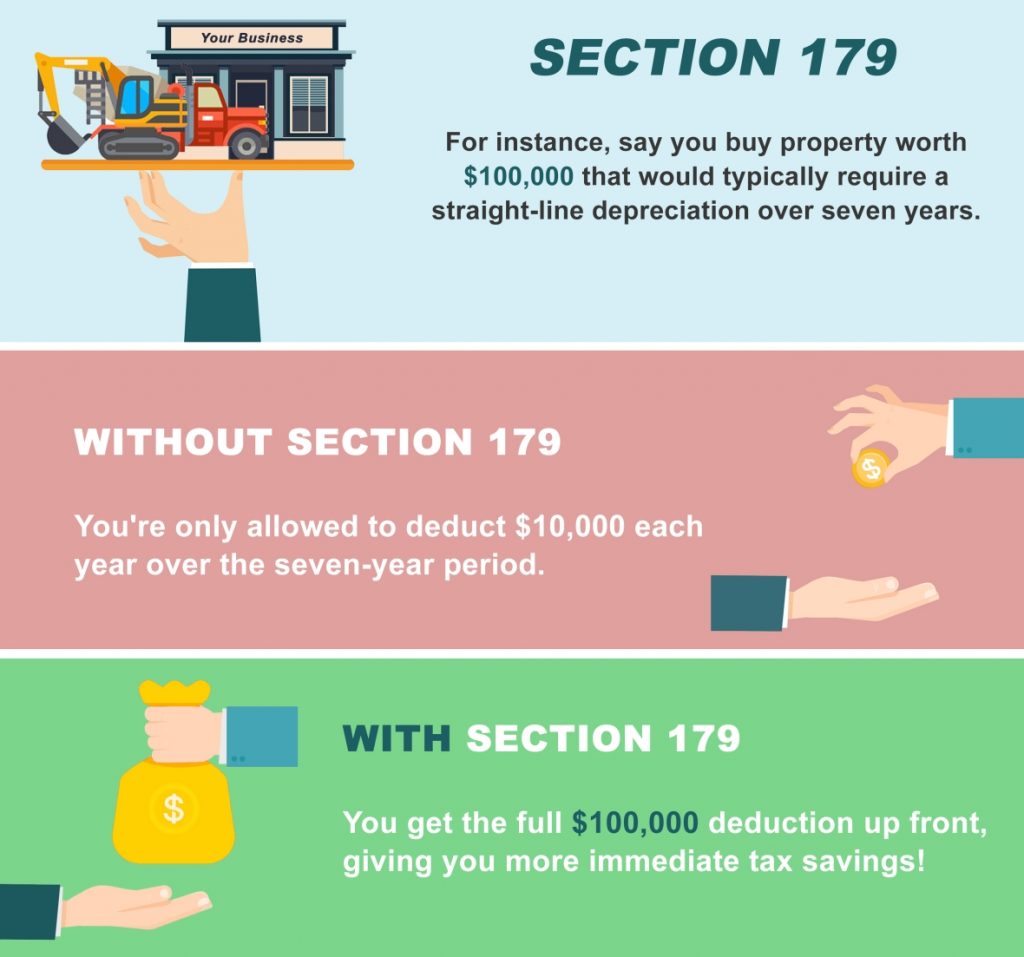 It's time to start thinking about equipment inventory and potential purchases before the end of the year, especially with current low rates available. If you decide to buy (or lease) a piece of qualifying equipment, you may deduct the full purchase price from your gross income, allowing for more immediate tax savings and increased cash flow.
If you want to take advantage of Section 179 for the 2019 tax year, there's still time! Give us a call for fast, simple, easy financing with same-day credit decision turnarounds, E-docs for speedy processing, a dedicated account manager, financing for all credit types, and more. Our goal is to work with clients to provide the best financing options suitable for growing businesses — especially those who want to benefit from Section 179! Contact an OCS finance professional today at info@oakmontfinance.com or 877-701-2391.
Better Rates and Flexible Terms
Oakmont Capital shatters the big bank rates, making us the go-to funding source for a wide range of customers.
Over 20 Years of Experience
Work with our team of experts and grow your business. Speak with our Certified Lease & Finance Professionals today to learn more.
24 Hour Turnaround
Our streamlined application process delivers credit decisions within hours, not days, maximizing your time and experience.